by Marie Fricker
Joseph Repole, 87, of Framingham rides his silver titanium bike past a group of pedestrians who wave and smile at him as he pedals southwest to the town of Upton. He's traveling solo on this day, but he doesn't always.  Repole is the oldest member of the Ashland Bike Club (ABC), a Metro-West bike riding group for seniors.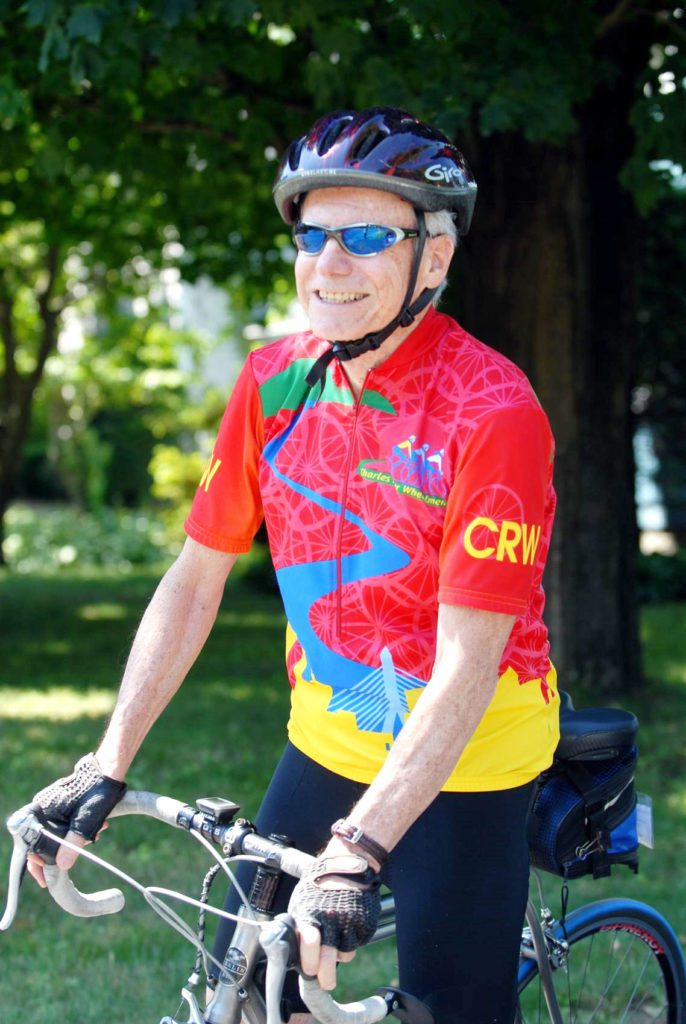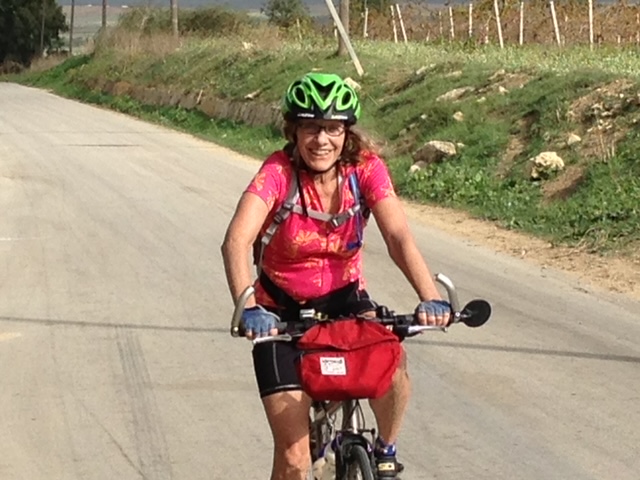 "We call him 'Joe Century,' said the club's founder Joel Arbeitman, 73. "Because he actually completed a 100-mile bike ride once a month for 25 consecutive years. And he did them all in New England or the Northeast during spring, summer, fall and winter!"
Marie Keutmann, 77, and her partner Richard Vignoni, 75, of Scituate, met on a bike trip when they were members of the fast-moving Charles River Wheelers club in 2011. Today they ride with ABC.
"Marie and I have biked all of our lives, but we're ready to take it a little slower," said Vignoni, 75, who, at age 60, biked cross-country from Littleton, MA to Seattle Washington. "ABC members go for 25- to 30-mile rides in beautiful locations with a lunch or ice cream break for socializing. The club attracts an older crowd as opposed to people who just want to go out and go fast."
Arbeitman offers two bike rides a week, usually in the Metro-west area, but sometimes on the Cape, in Scituate, or on the Rhode Island shore. "When our trips were only on Saturdays, I had a mixed group of riders including young families with kids," he said. "But once we added a Wednesday ride, that attracted a lot of retirees who were home during the week and looking for something to do. I didn't have a grand vision of creating a healthy social outlet for seniors, but it evolved into that. Most of our riders are in their seventies, and they are having a great time."
For an annual membership fee of just $10 (free for anyone over age 80) the club runs 65 rides a year from April 1 until the end of November. An experienced biker known as the "Sweep" rides behind the slowest riders in the line to ensure that they are not alone.
"Our spring 'warm-up' trips are a distance of 15 to 20 miles on flat bike paths," said Arbeitman, who plans all of his club's routes. "They are perfect for seniors who may be new to the sport, or haven't ridden in many years. I strongly encourage people who have not been physically active to start small. Go out the first day and do two miles and take the next day off. You'll be sore at first, but it's amazing how little time it takes to go from biking two to three miles to doing 25 miles with our group."
Some of the seniors on the ABC rides choose to use electric bikes to help them climb hills or navigate rough terrain.
"Pedal assist bikes make sense for people who are falling off the power curve a bit because of age or medical conditions that may slow them down," said Keutmann. "You shouldn't have to stop riding because you're not as fast as you used to be. I love my e-bike."
Health and fitness publications often cite the benefits of bicycling—both stationary and on the road—for seniors. Patria Vandermark, the co-owner of RideHeadquarters.com, organizes 40 or more bike rides a year for her organization. While she admits she has some seniors on her trips, her routes are geared for serious bikers, not novices.
"The older bikers in my groups have been riding all their lives," said Vandermark. "Many of them bike thousands of miles more in a year than I do at 45 years old. But a club like ABC is a great option for older riders who want to get out in the fresh air, get some exercise and socialize with others. Riding a bike is not an impact sport, so it is easy on the body, takes advantage of the heart muscle and just keeps everything moving."
For Arbeitman, the safety of his riders is his top priority. He often alters a route if he discovers a dangerous left turn or intersection on a trip. "Our club uses a software program (ridewithgps.com) that allows our members to get audio, turn-by-turn directions along the route in case they get separated from the group," he said. "Our motto is 'Social, Scenic and Slow,' and nobody gets left behind."
"Joe Century" would agree. "I like to ride alone, but going with the club is safer and a lot more fun," said Repole. "I want to bike for as long as I can. I think it's the Fountain of Youth."
For more information on ABC, email ashlandbikeclub@gmail.com.