By Maria Burke, RN, Owner, Celtic Angels Home Health Care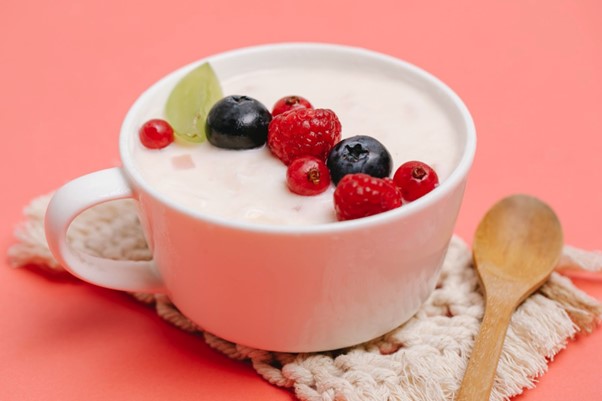 Looking for healthy snack ideas? Here are 6 tasty & healthy snacks seniors love.
We all know that cupcakes, chips, and cookies aren't healthy snack choices. But we often think that healthier options will taste bad or bland. Thankfully, that's not the case at all. Snacks can be both delicious and nutritious. So next time you want a bite to eat, try one of these six tasty and healthy snacks seniors love.
Hummus and Crudités
Hummus and crudités make a delicious, healthy snack when you want something crunchy. You can choose any raw vegetables you like for the crudités or try new veggies for an exciting change. Try opting for lots of different colors for the best nutrition.
Hummus is a great alternative to less healthy dips, like ranch. And it comes in a variety of flavors, like garlic, red pepper, pine nut, or olive tapenade, so you never need to feel bored with this snack!
Smoothies
Smoothies make a perfect snack when you want something refreshing. A cold smoothie is just the ticket for a hot summer's day, but smoothies are great all year long! Plus, there are endless options to choose from.
Try frozen bananas with fresh berries and orange juice; yogurt with apples, oats, and cinnamon; or watermelon with strawberries and yogurt for a delicious treat.
Greek Yogurt with Toppings
Greek yogurt is a very healthy snack that you can dress up with all your favorite toppings. It comes in a variety of flavors and is full of probiotics to help keep your gut health in top condition.
Consider topping it with tasty and healthy options like berries, nuts, granola, sliced peaches, halved grapes, or a few shavings of dark chocolate.
Popcorn
It may surprise you to learn that popcorn is a very healthy snack, but it's true! Popcorn is low in calories and high in fiber, making it a filling snack that won't make you pack on the pounds.
The problem is, we often load our popcorn up with butter and salt, which turns it from a healthy snack to an unhealthy one. Instead, try popping your popcorn with healthy oils like avocado, olive, or canola. And use flavorful toppings like hot sauce, a small amount of cheese, garlic, cinnamon, or balsamic vinegar.
Whole Grain Toast
Whole grain toast is another wonderfully versatile snack. It's filling, gives you lots of fiber, and can be topped with a multitude of other healthy ingredients.
Try whole grain toast with tuna, peanut butter, avocado, or cream cheese and raspberries. You can dress your toast up even more by adding garnishing like seeds, nuts, and sprouts for a satisfying snack that packs in the nutrition.
Healthy Chips
If you love snacking on chips, you don't have to give them up entirely. While potato chips are quite unhealthy, you can make your own chips from healthier ingredients.
Sweet potatoes, kale, bananas, and apples with cinnamon all make delicious chips. Just slice them thinly, season as desired, and bake until crispy. Baked tortilla chips are another good choice, and they're perfect for pairing with salsa or guacamole.
Do you love the idea of eating healthier snacks but have trouble preparing them on your own? Helping with meal preparation, planning, and cooking are just a few of the many services we offer at Celtic Angels. Visit https://celticangelsinc.com/what-we-do/ to learn more about what we do, or contact us to discuss care for you or your senior loved one.