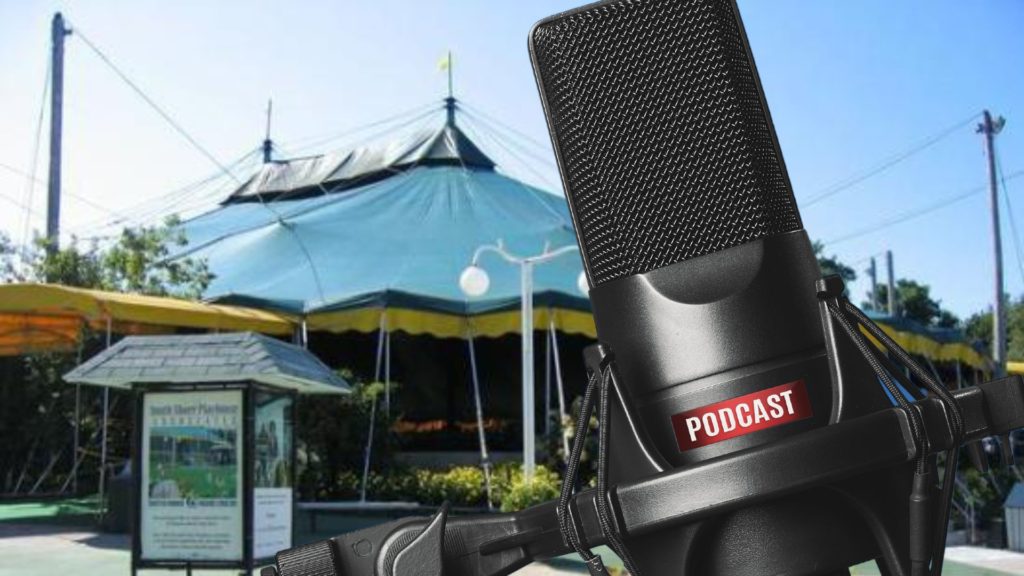 The South Shore Senior News video podcast has new episodes for your listening pleasure.
As announced in last month's issue, our newspaper has launched a new podcast entitled "My Generation." The 20-minute radio and video segment will be aired on our website (SouthShoreSenior.com) on the 1st and the 15th of each month. All shows will be archived on the website as well as available on podcast portals such as Spotify, Itunes, Anchor and others.
The first podcast features Evan Frye of the South Shore Music Circus, a beloved and storied South Shore icon. Evan reveals the behind the scenes magic of the Music Circus and some of the stories never heard.
Next up is Patsy Whitney, a real estate agent with William Raveis Real Estate. Patsy has nearly four decades of real estate experience and talks about what has changed – the technology. And what hasn't – people. Patsy expands a bit about the current real estate market and how to maximize investment.
The third new segment features Michael Long, Homecare Express of Hanover. Michael outlines the latest, greatest products that make aging in place more comfortable and convenient. He also talks a bit about the advantages of a family run business.
Moving forward, the podcast will cover a wide range of topics of interest to seniors—from dating to grieving to downsizing. Please contact us if you have suggestions for a podcast topic at 781-925-1515 or drop a note to South Shore Senior News, 412 Nantasket Avenue, Hull, MA 02045.